TNO (Nederlandse Organisatie voor toegepast-natuurwetenschappelijk Onderzoek TNO) is one of the major contract research organisations in Europe. With a staff of approximately 3500 and an annual turnover of 580 million Euros, TNO is carrying out research in order to achieve impact on the following seven themes: Healthy Living, Industrial Innovation, Transport and Mobility, Energy, Built Environment, Information Society, and Defence, Safety and Security. In the theme of Transport and Mobility applied research is carried out for the automotive industry and related branches. The expertise covers relevant technological aspects as well as the influence of human behaviour.
In the research group of TNO (Nederlandse Organisatie voor toegepast-natuurwetenschappelijk Onderzoek TNO) is one of the major Powertrains the main activities are testing, modelling and control development for many types of powertrains and after treatment systems. The laboratories of Powertrains are situated on the High Tech Automotive Campus Helmond and strong relations exist with university research groups that are active in the same area.
Within ORCA, TNO is responsible for overall technical coordination of the project. TNO has specific main roles during the project, including:
Development of the cost-optimisation framework, with focus on the holistic energy management and operational use of the developed technologies
Support and transfer of approaches towards the two demonstration cases provided by IVECO and VOLVO
Coordination of the WP for the testing and assessment of the two demonstrators
The VOLVO Group (VOLVO) is one of the world's leading manufacturers of trucks, buses and construction equipment, drive systems for marine and industrial applications, and services. Founded in 1927, Volvo Group has approximately 101 000 employees today, production in 20 countries and sales activities in some 190 markets. VOLVO participates in national and international research projects in strategic areas, involving academia, research institutes, authorities and other stakeholders
The work in the ORCA project will be jointly performed by VOLVO Technology, VOLVO Powertrain Corporation and Volvo Trucks. The main tasks for VOLVO in the project are:
Coordination of work package 4 to develop the VOLVO control system for the distribution truck and vehicle
Development and procurement of hybrid powertrain control system and powertrain
Procurement of demonstrator vehicle including integration of control systems
IVECO is one of the world leaders in road transportation. It designs, manufactures and sells a wide range of light, medium and heavy commercial vehicles for road use.
From its beginning, the company has been committed to safe, efficient and ecological mobility and for more than 30 years has been developing technological solutions that respect the lives of people and the environment. In the ORCA project, IVECO has been assigned the responsibility of base vehicle specifications and its interfaces with other subsystems. IVECO will support vehicle interface for prototyping and testing activity. Iveco's vision in the outcome of ORCA project is to have a modes of transportation that reach a destination in the most efficient, ecological and safe way; the aim is to design, develop, realize and test new and highly flexible system architecture for hybrid buses using a modular approach in terms of layout and subsystems.
The Mobility, Logistics and Automotive Technology Research Centre (MOBI) is nested at the Vrije Universiteit Brussel (VUB) and is a leader in electromobility and socio-economic evaluations for sustainable mobility and logistics. From a technological perspective, the centre has a leading position in electromobility, thanks to its experience of over 40 years in electric, hybrid and fuel cell vehicles R&D.
Within ORCA, VUB leads WP1 related to the definition of the Specifications and Requirements. Further, VUB be involved in the selection of the most suitable energy storage systems for ORCA and will contribute to the validation of the set targets. VUB also leads WP2 related to Optimisation Framework and Methodology. In particular, VUB will be involved in the development of an advanced simulation framework for the heavy-duty drive trains and to verify the fuel reduction performance and TCO minimization. Further, VUB will be responsible for the design and modeling of an integrated and modular electric drive for heavy duty and to develop a modular optimization method for minimizing the environomic impacts of the use cases. Finally, VUB provides back-office support to the coordinator.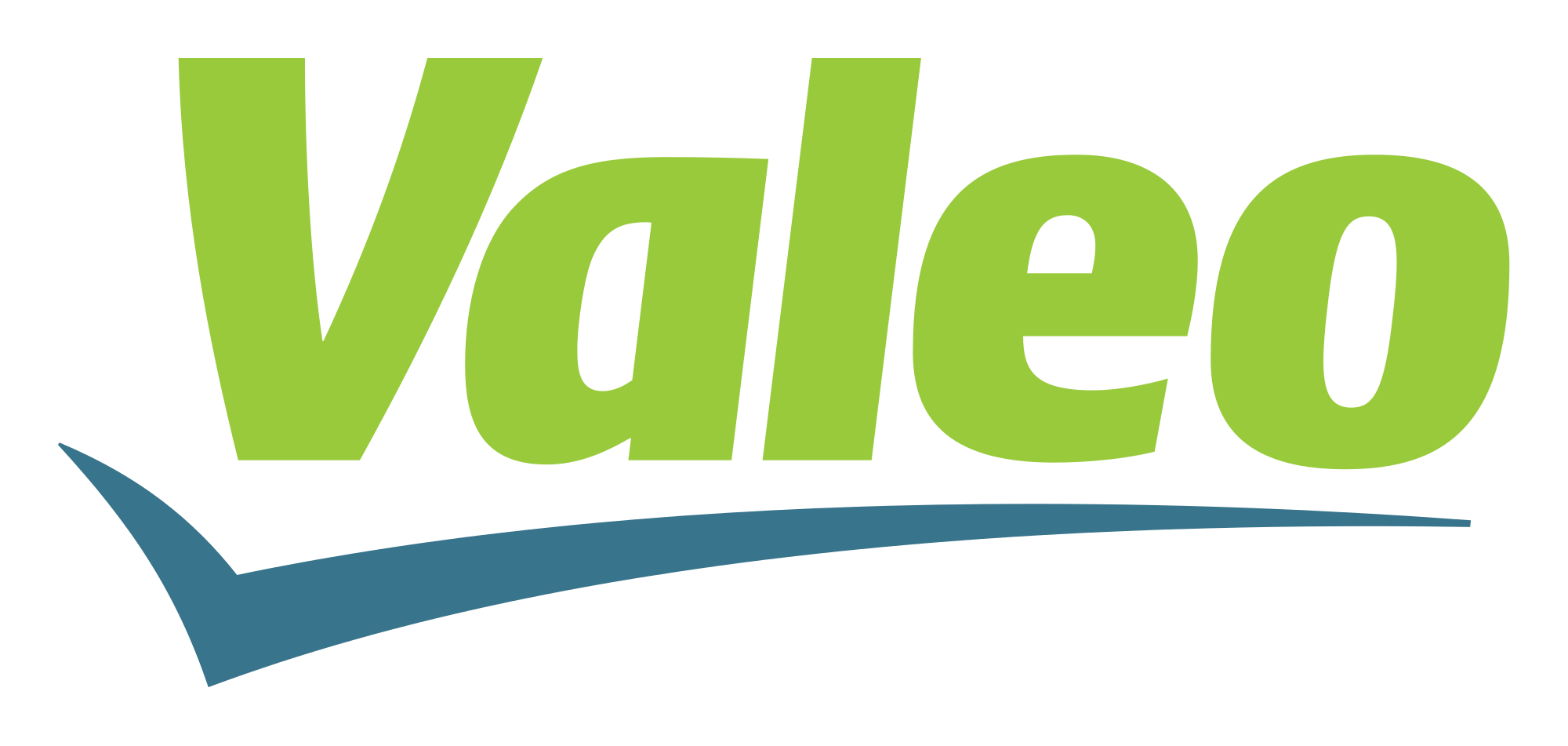 VALEO is an independent group, fully focused on the design, production and sale of components, integrated systems and modules for the automobile industry, mainly for the reduction of CO2 emissions. It is one of the world's leading automotive suppliers. VALEO is a first tier automotive parts supplier with a worldwide footprint: present in 29 countries, 74 500 employees, 124 production sites, and 51 Research & Development centers.
VALEO electronics & electrical systems product lines represents the leading suppliers in alternators and starters and starter-alternators worldwide (more than 13 million alternators and 10 million starters per year).
In the last decade VALEO has also developed a complete hybridization strategy starting from micro hybrid up to electrical vehicle.
In the ORCA project VALEO will develop and provide a set of DC-DC converter and On board charger for commercial vehicle applications, based on the OEM specifications defined in WP1. In WP2, VALEO will develop the DC-DC converter based on an innovative topology enabling a large standardisation and a platforming concept. An On Board charger of 11kW will be developed also in WP2 for the multimodal bus of IVECO. 
These two products will be realized and integrated in the demonstrator vehicle of WP3. Validation of these 2 products will be done in WP5.
JSR Micro N.V. is a subsidiary of JSR Corporation, a multinational company employing over 6000 people worldwide and a leading materials supplier in a variety of technology driven markets. JSR is a research-oriented organization that pursues close collaborations with leading innovators in a number of industries that are key to the present and future welfare of human society: life-sciences, energy storage, synthetic rubbers, electronic materials, display and optical materials. Through a very early and close collaboration, 'Innovation one-on-one', JSR offers its customers a competitive advantage based on leading edge technologies, consistent high quality and balanced cost of ownership. JSR Micro N.V. is supplying Ultimo® Lithium ion capacitors, innovative next-generation electricity storage devices that combine a large energy storage capacity with a high power and excellent life characteristics. Lithium ion capacitors offer value to a wide range of applications, including automotive, public transportation, electrical power quality, renewable energy, industrial machines, and office equipment amongst others.
Within ORCA, JSR Micro NV will supply lithium ion capacitors cells and will provide its technical support to facilitate the pack construction, perform additional experiments where relevant, to analyze test bench results and field operation results.
The BOSCH Group is a leading global supplier of technology and services. It employs roughly 375,000 associates worldwide (as of December 31, 2015). The company generated sales of 70.6 billion euros in 2015. Its operations are divided into four business sectors: Mobility Solutions, Industrial Technology, Consumer Goods, and Energy and Building Technology. The BOSCH Group comprises Robert Bosch GmbH and its roughly 440 subsidiaries and regional companies in 60 countries. Including sales and service partners, BOSCH's global manufacturing and sales network covers some 150 countries. The basis for the company's future growth is its innovative strength. At roughly 118 locations across the globe, BOSCH employs 55,800 associates in research and development. The BOSCH Group's strategic objective is to deliver innovations for a connected life. Bosch improves quality of life worldwide with products and services that are innovative and spark enthusiasm. In short, BOSCH creates technology that is "Invented for life."
The company was set up in Stuttgart in 1886 by Robert BOSCH (1861-1942) as "Workshop for Precision Mechanics and Electrical Engineering." The special ownership structure of Robert Bosch GmbH guarantees the entrepreneurial freedom of the BOSCH Group, making it possible for the company to plan over the long term and to undertake significant up-front investments in the safeguarding of its future. Robert BOSCH Stiftung GmbH, a charitable foundation, holds Ninety-two percent of the share capital of Robert BOSCH GmbH. Robert BOSCH Industrietreuhand KG, an industrial trust, holds the majority of voting rights. The entrepreneurial ownership functions are carried out by the trust. The remaining shares are held by the BOSCH family and by Robert BOSCH GmbH.
In this project BOSCH will lead WP1 'Specifications and Requirements'.
Centro Ricerche Fiat (CRF), founded in 1978, has the mission to develop and transfer innovative products, processes and methodologies in order to improve the competitiveness of the products of FCA (Fiat-Chysler Automobiles). Through the cooperation with a pan-European and increasingly global network of more than 1800 partners from industry and academia, CRF also conducts collaborative research initiatives at the national and international levels in partnership with all the key public and private stakeholders concerned with sustainable mobility, targeting specifically the industrial exploitation of research.
With a workforce of approximately 900 full-time professionals, CRF develops research and innovation along the three principal axes of sustainability: Environmental Sustainability, Social Sustainability and Economically sustainable competitiveness, oriented towards viable innovation.
CRF provides strategic competences not only in the field of automotive engineering, but also in the fields of manufacturing, advanced materials, ICT and electronics, as well as a wide range of state-of-the-art laboratories and extensive test facilities, including advanced engine & vehicle testing facilities, EMC chambers and a dynamic driving simulator with immersive virtual reality.
In this project, CRF will mainly be in charge regarding the optimization of Waste Heat Recovery in the intermodal bus (WP3) and with some additional support in WP2 as well.
ALTRA as specialist in electric and hybrid vehicles design, have specific knowledge and is a developer of hybrid and electric commercial vehicles and buses from 3.5 t to higher GVW.
Within ORCA project, ALTRA brings know how for development, engineering, prototyping of electric and hybrid drive-train, power wiring, electric ancillaries, management units, CAN communications and other subsystems, components, for mechanical and electrical integration, and vehicle testing.
ALTRA will lead WP3 and contribute in all tasks to multimodal bus architecture definition, vehicle and subsystems design, demonstrator build up and start up in WP3 and ALTRA will support activities in WP1 for optimization and specification (also in WP2), in WP5 for demonstrator assessment and in WP6 for dissemination.
On behalf of customers, Fraunhofer LBF in Darmstadt develops, assesses and implements customized solutions for mechanical engineering components and systems, especially for safety-related components and systems. This is carried out in the performance fields of Vibration Technology, Lightweight Design, Reliability and Polymer Technology and includes solutions ranging from product design to verification. In addition to the evaluation and optimized design of passive mechanical structures, the Institute designs active, mechatronic-adaptronic functional units and implements them as prototypes. In parallel it develops appropriate forward-looking numerical and experimental methods and testing techniques. Customers benefit from the proven expertise since 1938 of some 400 employees and cutting-edge technology accommodated in more than 11,560 square meters of laboratory and experimental space.
In the ORCA project, Fraunhofer LBF offers profound experience in test rig simulations, driving simulations and elastomeric component modelling. The research institute will support the definition of the energy management and optimization that will be implemented (Task 2.4) and the investigation of the usage of a CNG engine instead of a Diesel engine for heavy-duty vehicles (Task 2.5).
BLUWAYS is a leading independent provider of battery design, development and supply and after sales service for demanding automotive and heavy duty applications, such as performance hybrids and PHEVs. We also manufacture high volumes of batteries for e-bikes and AGVs.
BLUWAYS is a company incorporated in Belgium.
BLUWAYS has been developing advanced lithium battery systems for 9 years. It has the extensive experience of system design and integration across many different vehicle platforms including busses, truck, cranes, etc..
BLUWAYS will use its acknowledged experience in this field to design the energy storage system and along with VUB and JSR select and size the REES system, including an innovative power buffer, the energy storage system, housing, cooling system, electric system and BMS. Bluways will match the developed parts of the ORCA battery system for the different demonstrators and to finally deliver the integrated complete system.